The stars have come. The carpet has wrapped. All that remains of the 2018 Met Gala is fun. 
For first-time Met Gala-goers, it can be a whirlwind. Luckily, Canadian model Winnie Harlow has captured every step of the journey exclusively for E! News. She shared everything from the pre-ball fitting with Tommy Hilfiger, to her glam session, to the star-studded carpet. Her favorite part? The fashion, of course. 
"I think the most exciting part of the Met Gala are the looks. The Met is the place where you can really dress so extravagantly and have as much fun as you want with fashion," the model told E! News. "Incorporating Anna [Wintour]'s theme into the look while adding my own touch was a fun challenge, and it's interesting to see how everyone incorporates the theme into their look every year."
Here's what the prestigious Met Gala looked like, through the lens of the former America's Next Top Model contestant.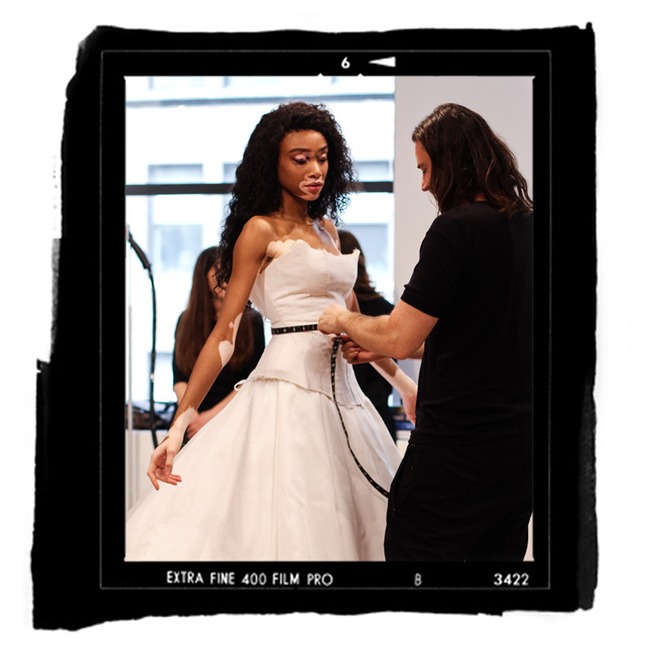 Gabriel Perez Silva
At the Fitting

"Tommy Hilfiger and his team always do such amazing work."
Gabriel Perez Silva
Fit for a Queen

"I couldn't see my dress until the very last minute because the atelier was designing it, and given the theme of this year's gala, I was really curious about it, but it turned out just stunning, like a work of art."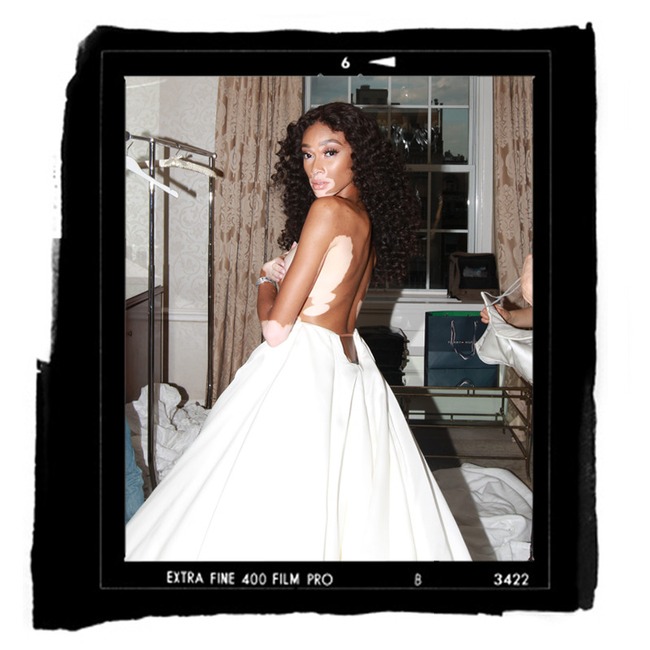 Gabriel Perez Silva
Angelic Vibes

"It was dramatic with the train and so true to the theme of this year's Gala."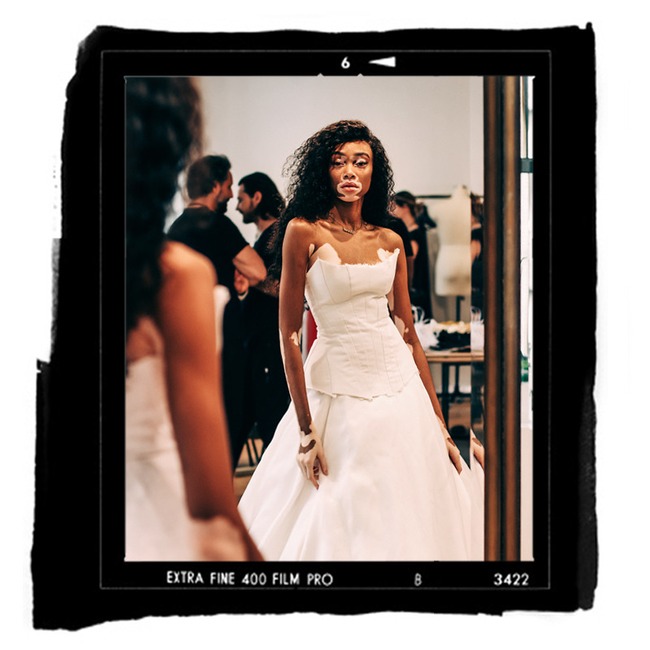 Gabriel Perez Silva
Stamp of Approval

"I absolutely loved it."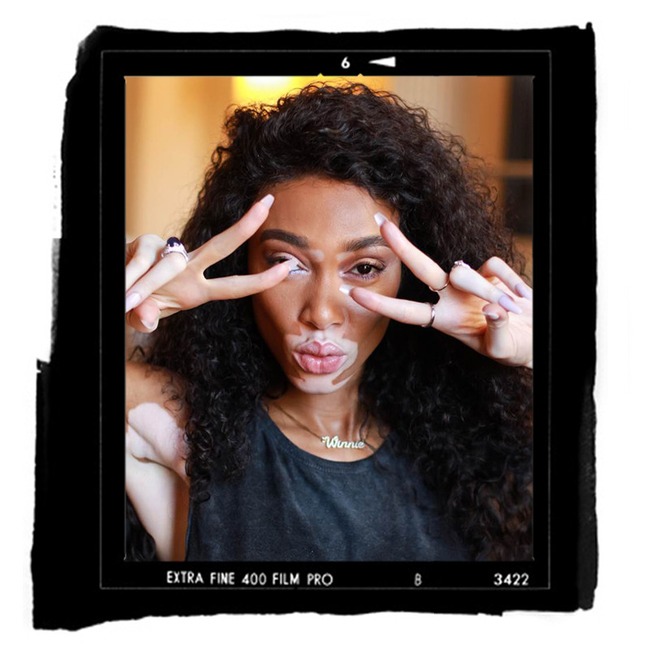 Gabriel Perez Silva
Pre-Glam

On Met Gala Monday, the model was ready to get glam. "I like to text with my family while I get ready so I feel closer to them, and also take a minute to breathe and meditate before glam starts. It gets very busy, as glamorous as it may seem. So many people are around you, all making you look good, but sometimes it's a lot to handle!"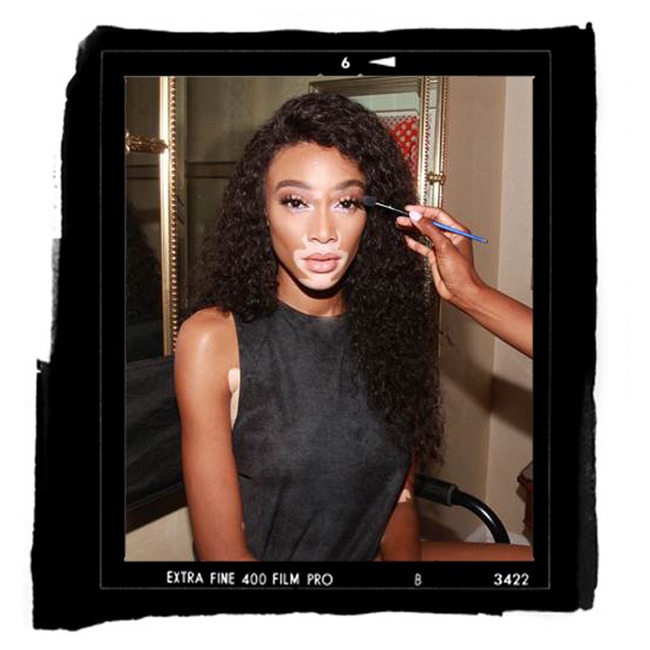 Gabriel Perez Silva
Makeup Ready

The power of a good makeup look!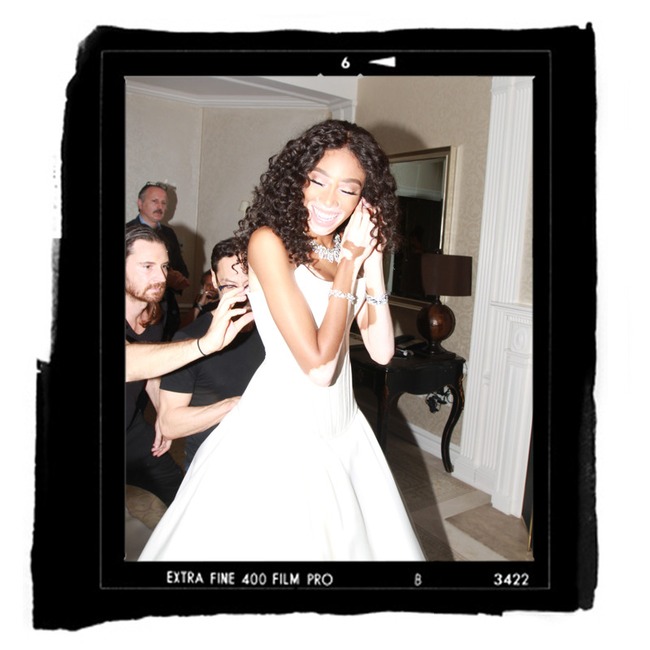 Gabriel Perez Silva
Frost Yourself

Winnie was adorned with Bvlgari high jewelry, including a gold and diamond bracelet, white gold and diamond ring, two platinum and diamond rings, a ring with tanzanite and diamonds, a white gold and diamond bracelet, two griffe rings in platinum and a white gold necklace with diamonds. Whew!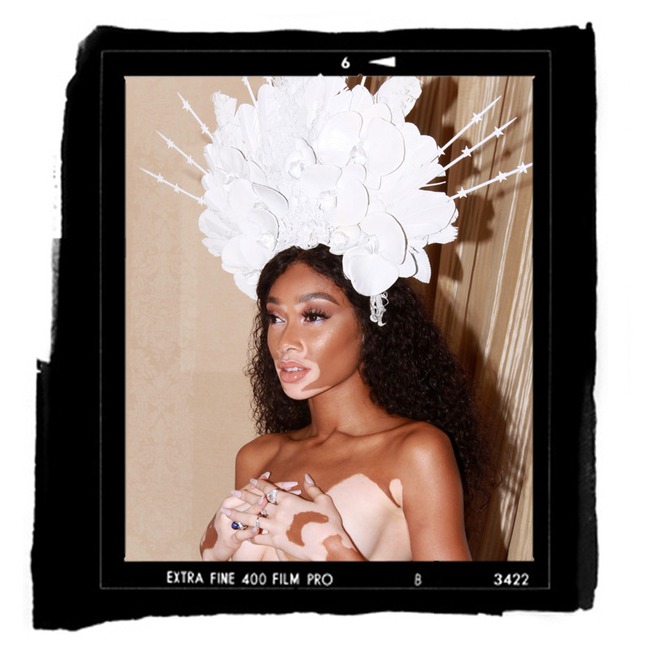 Gabriel Perez Silva
Head of the Pack

"I added a headdress made of an assortment of feathers, silk orchids and lace, handmade by Odd Commodities—Brittny Wood."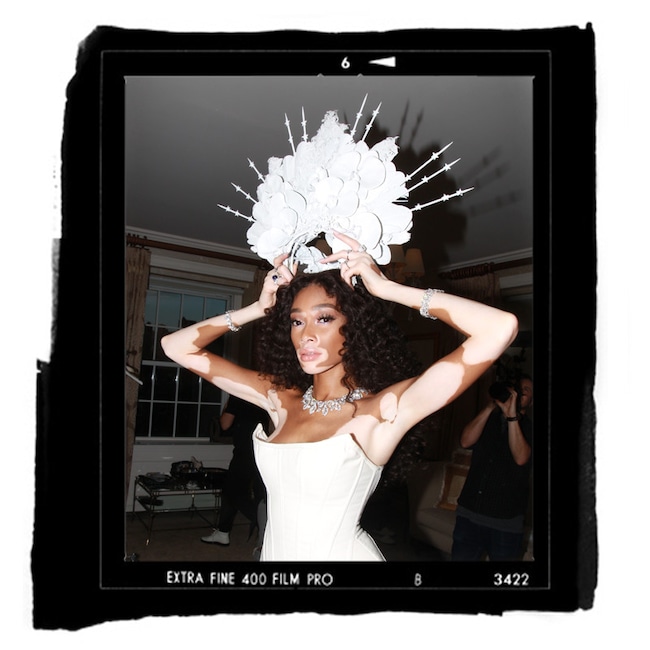 Gabriel Perez Silva
Head On

Stunning, isn't it?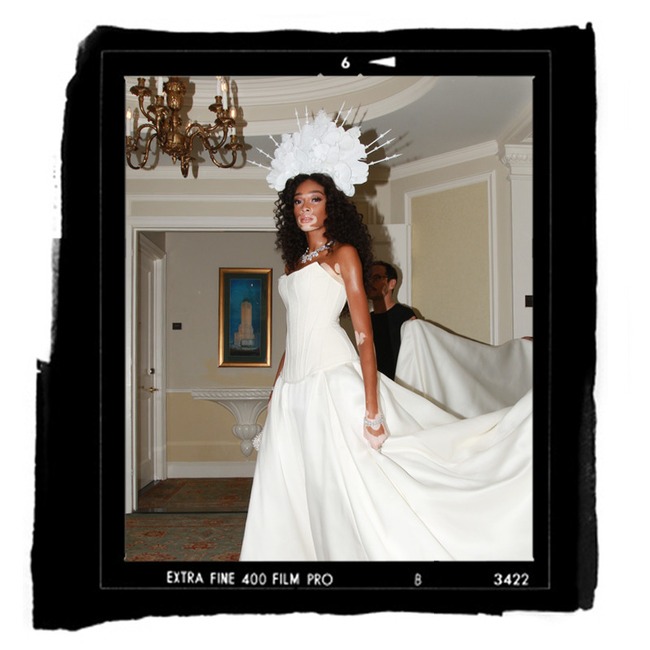 Gabriel Perez Silva
Almost Ready

Final zhushes.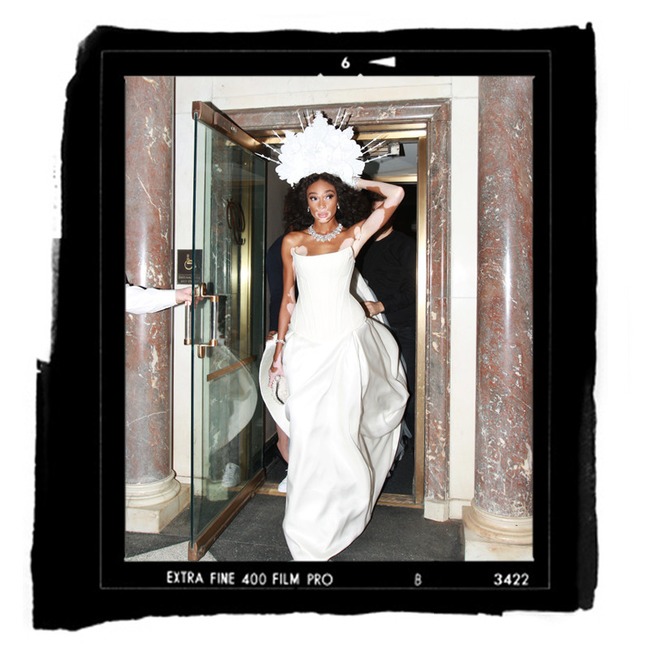 Gabriel Perez Silva
Off We Go

And out the door.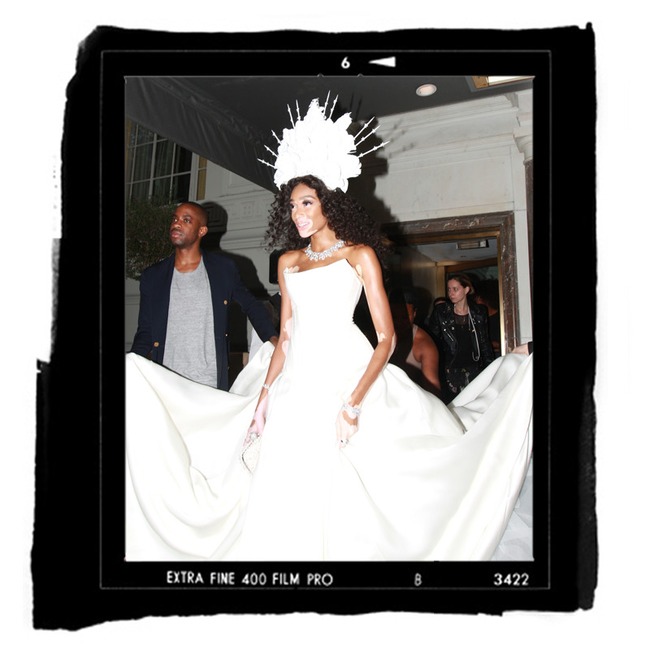 Gabriel Perez Silva
All Smiles

The model is ready to go! What's in her bag? "My Google phone, some lip gloss and an emergency sewing kit," she shared. "No one is immune to a wardrobe malfunction."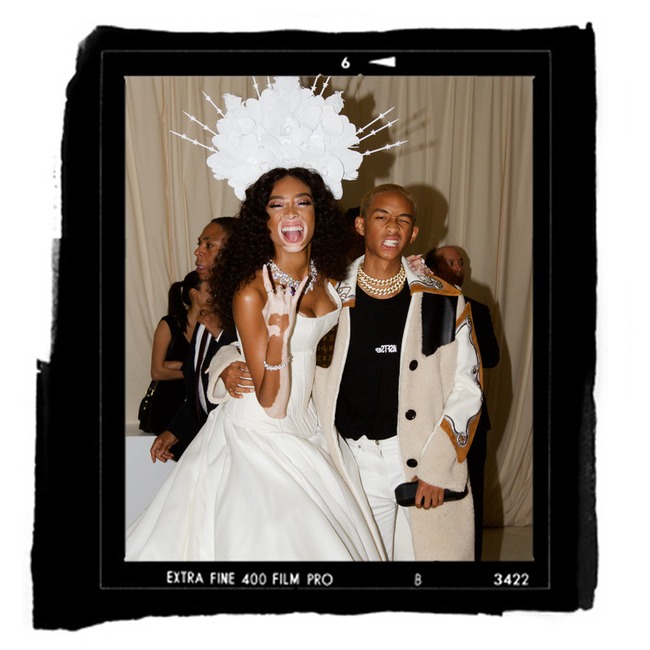 Gabriel Perez Silva
Party on

Winnie with Jaden Smith at the Met Gala. 
Our takeaway: We need a headpiece like that in our lives. 
For complete coverage of the 2018 Met Gala, watch E! News Tuesday, May 8 at 7 and 11 p.m.!